Price and availability
updates automation on
trading platforms:

ONLINER.BY, SHOP.BY,
yandex.market, KUPI.TUT.BY,
1K.BY, MIGOM.BY, DOM.BY and other
Request a Service

>
Program Capabilities
Trading platforms automatic
update on the link
Automated product pricing taking
into account competitor prices
Product pricing taking into account "black"
and "white" lists of competitors
All types of suppliers'
price lists processing
Multilevel system of
margins for products
Price and availability updates directly
through our API
Unlimited number of price lists
downloads for trading platforms update
Any time interval of
trading platforms update
Update file for any trading
platform generation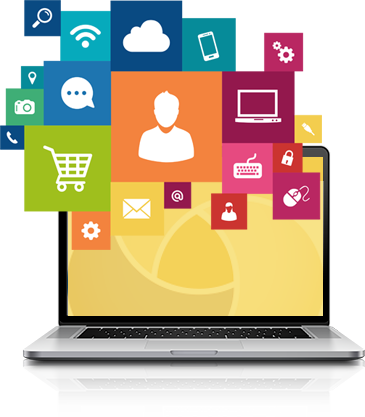 The full list of system capabilities includes
Unlimited number of your products and price lists download;
Effective price lists processing with multiple tabs;
All types of price lists processing in different currencies;
Multilevel system of margins for products: with the input prices from suppliers' intervals, with separate category margin and (or) brand products to optimize your pricing and set effective strategies;
More >
Benefits
Unlimited number of price lists
download is available
Price lists with multiple
tabs processing
Advanced system of
products automated
price matching
Multilevel system
of margins for
products
Pricing based on
competitor prices
All types of price
lists processing in
all currencies
New products automated
identification in
price lists
Automated placing
of products on
trading platforms
Search through all
downloaded price lists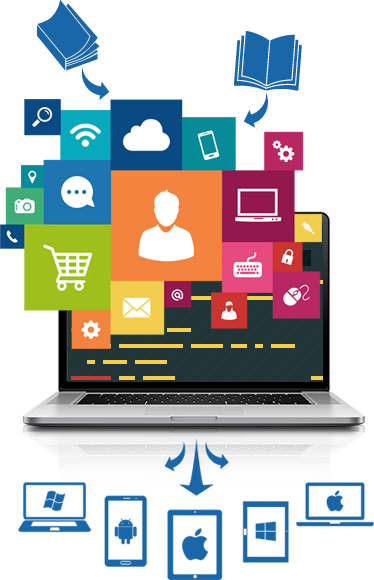 Benefits of ZOOMOS
Access to the program on the link wherever there is the Internet
Simple and clear interface so that you don't need instructions
High work speed owing to powerful servers
High data safety
12/6 support
We care about our clients' needs and ready to make system revision for your store requirements if necessary
More >
The way we organize work process
of automated updates
We provide you with access to the price lists processing system
Then you download full product list into the system
After that you need to download suppliers' price lists
File for price and availability updates is formed
Rules for product pricing are set
Unfound products' match is implemented
On a permanent link you can also update trading platforms.
Cost
Update by pressing a button
estimated as $2 per one update.
In case that product pricing taking into account competitors' prices is necessary $0.001 per one product price parcing are charged additionally
For example,
You're using 3 price lists for update, in total there are 1000 products in 3 price lists.
You need to perform all 3 lists pricing taking into account competitor prices on Onliner.by.
1 update for 3 price lists would cost you $2..
Price parcing for 1000 products is 1000*$0.001=$1.
In total: $2+$1=$3.
Automatic update on the link
| Update Period | Cost Onliner.by | Cost Yandex.Market, |
| --- | --- | --- |
| Weekly | $40 per month | $20 per month |
| 1 time in 2 days | $50 per month | $25 per month |
| 1 time a day | $60 per month | $30 per month |
| Every 12 hours | $70 per month | $35 per month |
| Every 6 hours | $80 per month | $40 per month |
| Every 3 hours | $100 per month | $50 per month |
| Every 2 hours | $135 per month | $69 per month |
| Every hour | $199 per month | $99 per month |
Automatic update
cost includes,

your products and products on
trading platform matching
full technical support
ready functional that allows to form single description for one product or for a commodity group
In case that it's necessary to parce minimum competitor prices, additional $0.001 per 1 product is charged.
Our Clients' Feedback
It's user friendly interface, so it just took a couple of hours to learn how to work with the program. Arising questions were solved quickly, and the program was improved taking into accont our suggestions (we have been partners since 2012). The program allows to process a large number of price lists, choose the best vendor with the lowest price, form the database for import, price products by competitors etc. Thanks to this program we were able to automate and optimize the work with suppliers' prices and managed to reduce the time to process information

Vadim Balaba
Internet Marketer at Elmarket.by
Interface is simple enough to understand and at first we were using half-a-page-sized instructions. The program reduces prices to a convenient form which saves time. And moreover, there's also a linkage to an exchange rate. Price analysis is now quicker and doesn't reqire the linkage to a PC. We were provided with operative technical support. As for the functional, the program contains literally everything you need! Developers are opened to suggestions and revision.

Anatoly Osipchuyk
Deputy Chief at Sity.by
As our online store was growing, we came across a problem of the site information relevance. A lot of manufacturers update 30-40% of their assortment a year. So that if you have 80-100 product sections and 10-20 producers in every section on your site, it's impossible to follow all the novelties! That's why we've asked ZOOMOS for help. Our 12,000 product database, that was remaining untouched for a year, guys updated just in 2 days! And it wasn't like models copied from other catalogs, but products with photos and unique descriptions. As a result, we've saved time and money on additional staff. Now product database update takes us 2 minutes! Since that we're ZOOMOS' regularly customers both in updating the current sections of the store and adding new ones. Thanks for the qualitative work!

A.L. Vinogradov
Director at STEPUP.BY
It's an excellent assistant for the modern online store! Interface is clear and not sophisticated. Moreover, there's an excellent technical support, we've received prompt and clear answers to all our questions. The speed of processing price lists pleased. As well as it's very convenient to check the availability, all in one box. This software is definetely worth its money and saves a big amount of time. Now we always have relevant prices and availability and it's a must for a good modern online store.

Andrei
Head of Arifmetika.by